Dental Implants – Elmhurst, IL
The Gold Standard in Rebuilding Smiles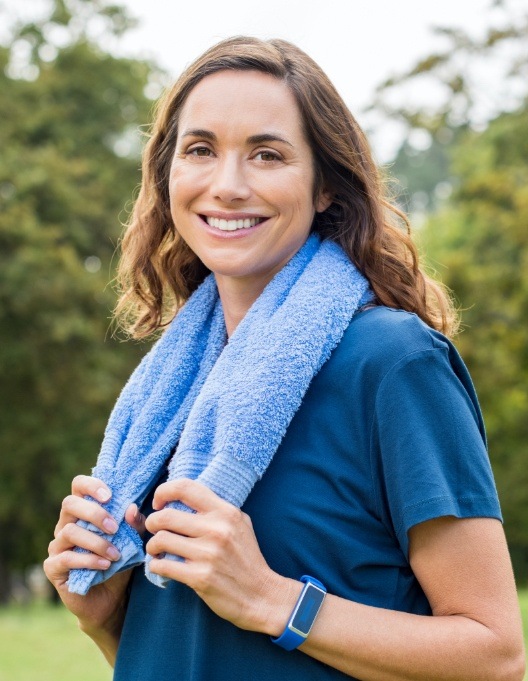 While there are multiple solutions out there that work to replace teeth, they are not created equal. For example, if you want to make sure your underlying bone remains healthy as you get older and have no difficulty eating your favorite foods, dental implants are the best option to make your smile complete. Dr. Malecki is trained to complete the entire implant process in-house, so feel free to schedule your implant consultation today to see if treatment is right for you!
Why Choose Malecki Family Dental for Dental Implants?
Implant Placement and Restoration Under One Roof
Dentist Holds Four Decades of Practice Experience
All-on-4 Implants and CT Scans Available
What are Dental Implants?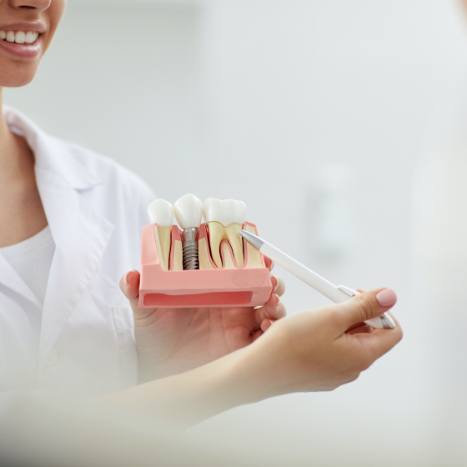 Dental implants consist of three unique parts. This includes the prosthetic root that's placed into the jaw, the restoration that goes on top and completes your smile, and the abutment that attaches these two components. Together, they mimic your tooth more closely than any other tooth replacement available today. Because of their versatility and longevity, they remain as one of the most recommended options for replacing teeth.
The 4 Step Dental Implant Process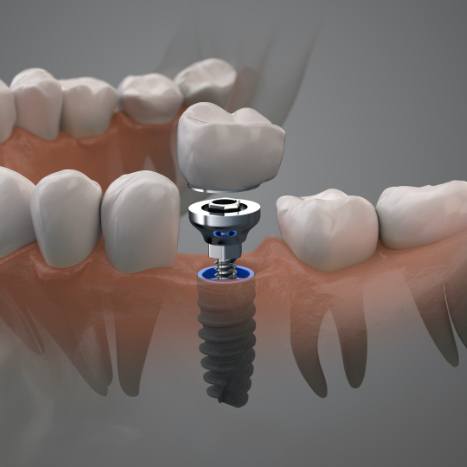 Because of their complexity, dental implants require multiple phases before they can be completed. During the first stage, we perform a detailed consultation to make sure you are eligible to receive them, then begin the process of planning your surgery (which is completed at a later date.) The second phase is the actual surgery, which is performed in a single appointment. Over the next six months or so, the implant will heal and fuse with your bone and soft tissue. During the fourth and final stage, a restoration is attached, making your smile complete.
Benefits of Dental Implants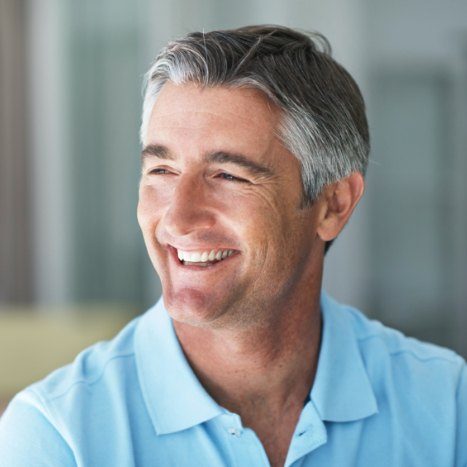 Dental implants last substantially longer than other tooth replacement options and average about 30 years and longer of use when properly maintained. Furthermore, since they integrate with your existing bone tissue, you can keep your biting strength as strong as possible, making it both easy and natural-feeling to bite into tough, chewy, or crunchy foods. They also won't shift out of place while in used, so there's no worry of your smile looking natural from day-to-day.
Who Can Dental Implants Help?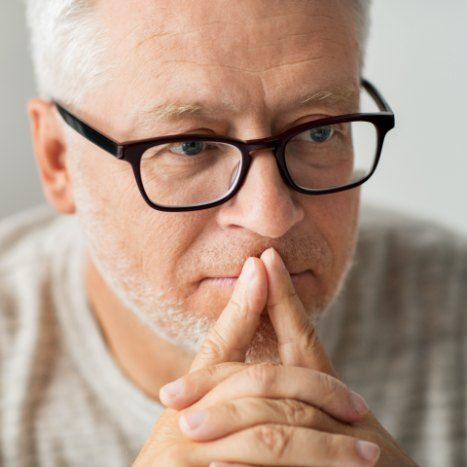 While more people are eligible to receive dental implants than ever before, there are certain qualifications that need to be met before they can be placed with confidence. For example, you should have good oral health overall (i.e. no existing gum disease that requires treatment ahead of time), healthy bone tissue to receive the implant, and the willingness to discontinue the use of all tobacco products. Thankfully, dental implants can be used to replace single, multiple, and all teeth with relative ease.
Missing Single Tooth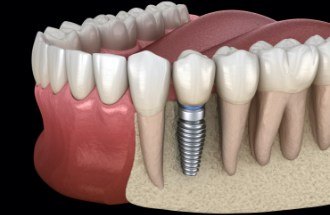 To replace a single tooth, one implant is placed inside of the jaw and given time to heal. Keep in mind that because implants are sturdy enough to hold restorations on their own, nearby teeth won't need to be modified just to keep it in place.
Missing Multiple Teeth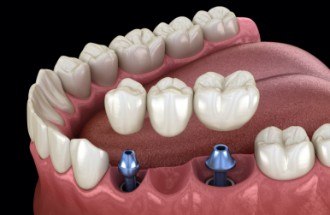 A single implant can hold a restoration made up of two crowns, but two dental implants can be used to hold a bridge containing three or more. Our team will determine the best way to hold an implant bridge and create a detailed treatment plan from there.
Missing All Teeth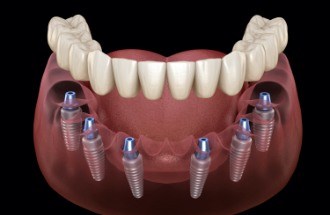 You don't have to settle for a traditional denture if you don't want to. A series of dental implants can be placed throughout the jaw and coupled with a denture designed to attach to them directly. This ensures you can chew food with confidence and achieve a more natural-looking smile and appearance.
Understanding the Cost of Dental Implants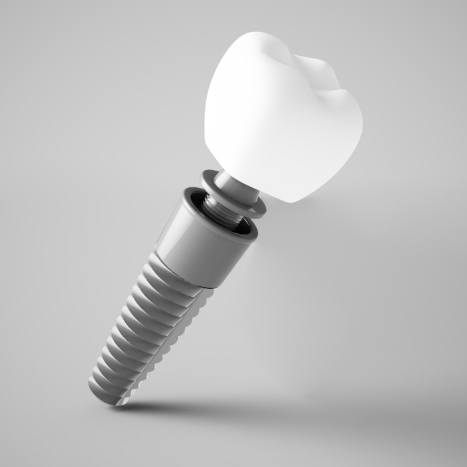 Dental implants are considered to be a highly complex treatment, which means that the cost of your procedure may vary from another patient's based on what your specific needs may be. For example, needing multiple implants placed or preparatory treatments completed can influence the cost the most. With that said, we still encourage you to consider them for replacing teeth due to their longevity, restorative benefits, and cosmetic attributes.