Dental Technology – Elmhurst, IL
State-of-the-Art Dental Solutions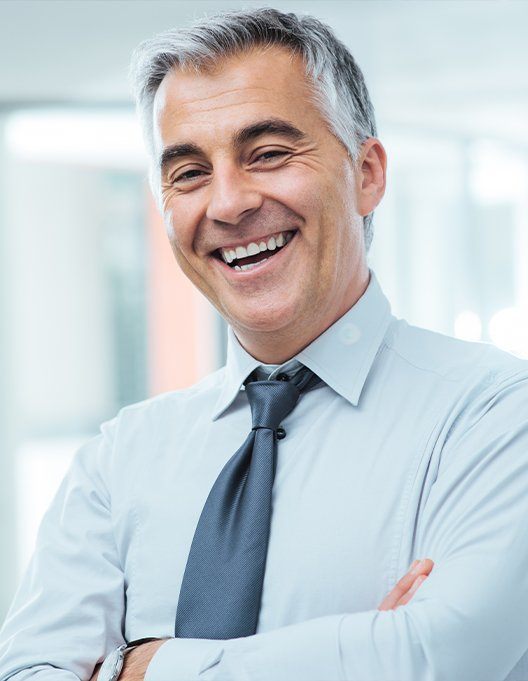 Dr. Malecki is no stranger to adopting the latest forms of dental technology to diagnose and treat various dental conditions as efficiently as possible. We regularly review the instruments that we use at our practice and consider what changes we could make to continue providing our patients with care that goes beyond their expectations. Learn more about the advancements at our practice below before calling for an appointment.
Intraoral Camera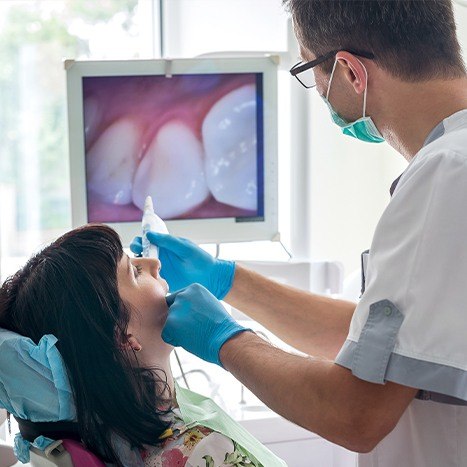 We can explain your oral health issues to you in as much detail as possible, but without seeing the damage for yourself, you might find yourself having to make important dental decisions without feeling like you have all the information you need. With an intraoral camera, we can easily take pictures of your mouth from various angles and display them on a computer screen, where you'll have a chance to see the problem areas for yourself while we go over your options.
Digital X-Rays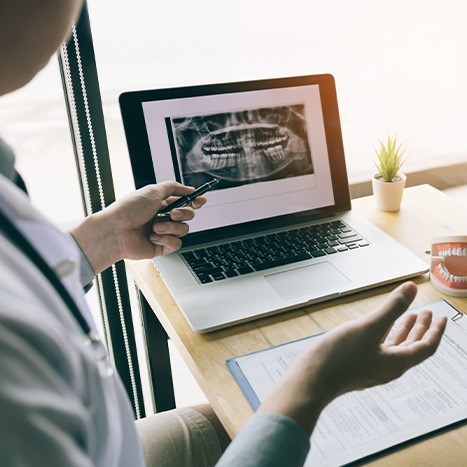 Decay can occur in the areas below the surface of the mouth that we wouldn't be able to see with a visual examination alone. A dental X-ray can reveal numerous details about your oral health that can help us diagnose conditions more accurately. We only use digital X-rays as opposed to traditional radiography because the process involves less radiation, and the images can be developed faster and in much clearer detail, all without the need for a darkroom.
CT/Cone Beam Scanner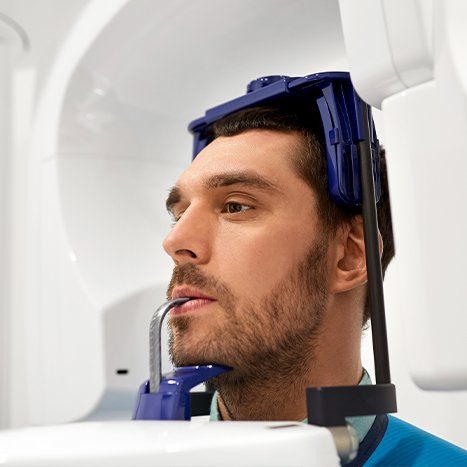 While regular 2D X-rays are often sufficient for evaluating your oral health, more extensive dental procedures might require a CT cone beam scan. Once we've scanned your head, we can create a detailed three-dimensional model that shows us your teeth, jaw, and various oral structures. With such a detailed model to work with, we can plan a truly personalized procedure that takes various potential complications into account, resulting in much more successful and comfortable treatments.
Soft Tissue Laser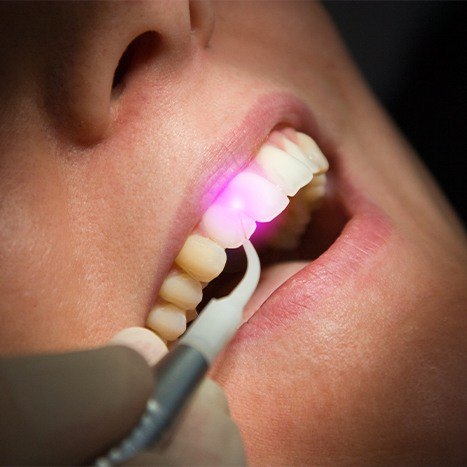 You might be somewhat anxious when you're told that a treatment is going to involve making changes to your soft gum tissue, but with laser dentistry, you have no reason to fear. Soft tissue lasers cause little to no discomfort during the treatment itself, and they minimize the amount of bleeding that you'll experience during the recovery process. This technology also improves our accuracy so that we don't remove any more healthy tissue than is actually necessary.
Cavity Detection System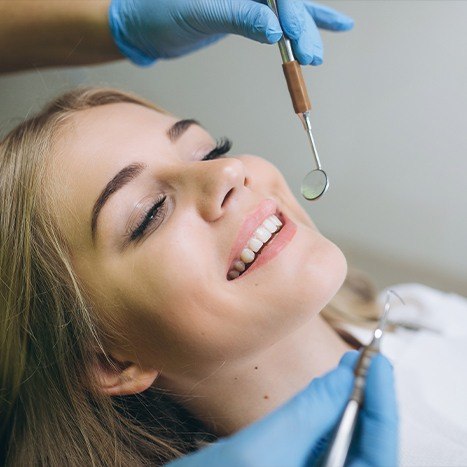 How will you know if you have a cavity? Depending on where it's located, you might not – until it's too late. There are several areas, particularly near the back of your mouth, where cavities can go undetected even when X-rays are taken. However, our state-of-the-art cavity detection system can highlight the areas where decay has already started, allowing us to intervene as early as possible so as to prevent the cavity from turning into a full-blown dental emergency.