Preventive Dentistry – Elmhurst, IL
Helping Your Family Catch and Prevent Dental Issues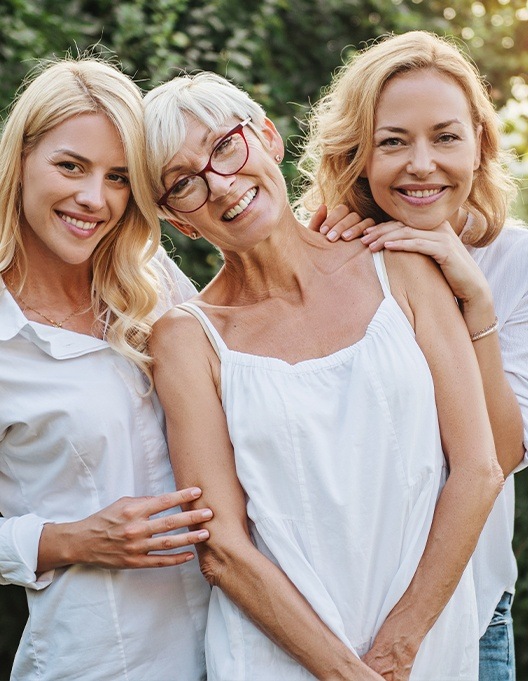 While many people assume that they are simply dealt a good or bad hand when it comes to their oral health, the fact is there are many ways to ensure your smile stays healthy for life. Through preventive dentistry, including routine exams, cleanings, and more, you can keep your smile free of cavities and gum disease. That starts at home with oral hygiene, but it continues through regular appointments with Dr. Malecki and his team. Give Malecki Family Dental a call today to schedule an appointment today!
Why Choose Malecki Family Dental for Preventive Dentistry?
Dentist with Over 40 Years of Experience
Dedicated to Building Lasting Patient/Doctor Relationship
Modern Diagnostic & Preventive Technology In-House
Dental Checkups & Cleaning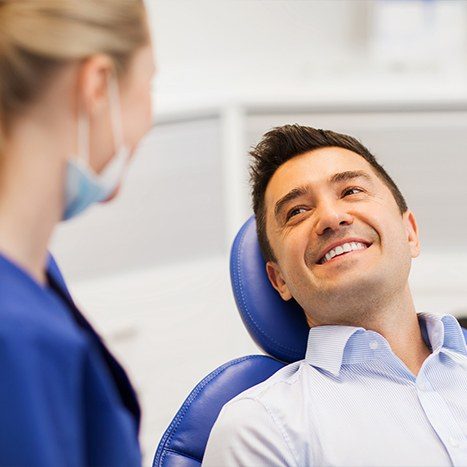 At-home care matters, but you can't call your oral hygiene complete without the guidance of a dentist. This is why routine checkups and cleanings should be performed at least once every six months. During your exam, Dr. Malecki looks for any dental concerns that could lead to cavities, gum disease, or other dental problems. Following your exam, one of his trained hygienists will begin cleaning your teeth of any plaque and tartar, then polish it to make your mouth feel sparkling clean and fresh.
Children's Dentistry
As a family dental practice, Dr. Malecki and his staff want to make your child feel as comfortable and welcome as possible during their routine appointments. When you bring your very young child in for their first appointment, we make it a point to focus on at-home oral hygiene and future treatments to consider while keeping the exam and cleaning process relatively short. As they start getting used to visiting, their checkups will be more involved.
Oral Cancer Screening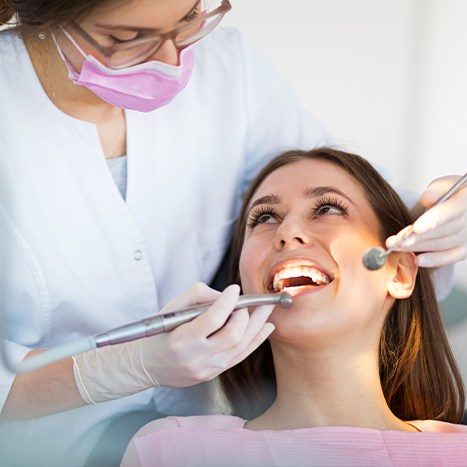 Oral cancer has the potential to develop in patients even who have no symptoms, making it extremely important to be on the lookout for during every routine checkup. As part of your exam, we make sure no underlying or early signs of oral cancer (i.e. red or white patches of tissue, long-term oral sores, or thickened areas of tissue) are present. If we believe something is a cause for concern, we'll schedule you for an appointment with a separate doctor for diagnosis and potentially treatment.
Fluoride Treatment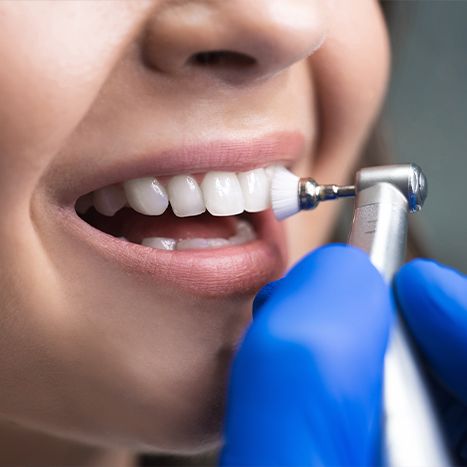 Fluoride is found in your oral care products and recommended by dentists all over the country for a reason. It's considered to be a powerful mineral capable of both protecting and strengthening tooth enamel in the long-term. While it's found in toothpaste, public drinking water, and the foods you eat, we also recommend a routine fluoride application for patients young and old. Doing so protects your smile in between checkups and should give you confidence during your at-home oral hygiene.
Nightguards for Grinding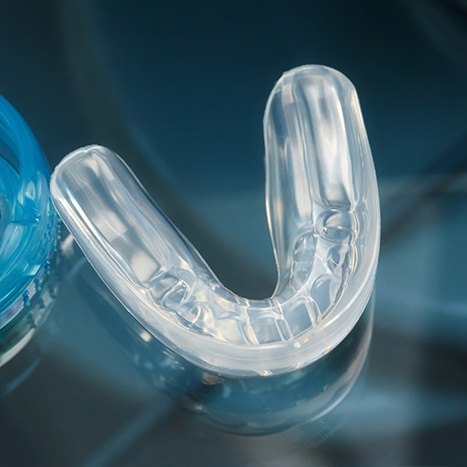 While most preventive steps can be taken to protect your smile from damage, sometimes professional intervention is needed to stop problems before they turn into dental emergencies or expensive restorative treatments. If you find yourself waking up with headaches, sensitive teeth, or notice worn down enamel in the bathroom mirror, our office can design a custom-made nightguard to protect your teeth from nighttime clenching and grinding. Not only are oral appliances from our office more comfortable than store-bought solutions, but they tend to last substantially longer as well.